The mission of the Iowa Women's Wrestling Club is to provide the coaching, training environment, and financial support necessary for female athletes to compete for and win Olympic and world championships after completing their collegiate careers. Many current student-athletes are driven to win college national titles, but also to represent Team USA at the top of the podium on an international stage. IWWC will provide these women the opportunity to focus on their training and travel to national and international competitions. In the process, they will learn more about themselves and become prepared for their future after they are done competing. 
–  Clarissa Chun, Head Iowa Women's Wrestling Coach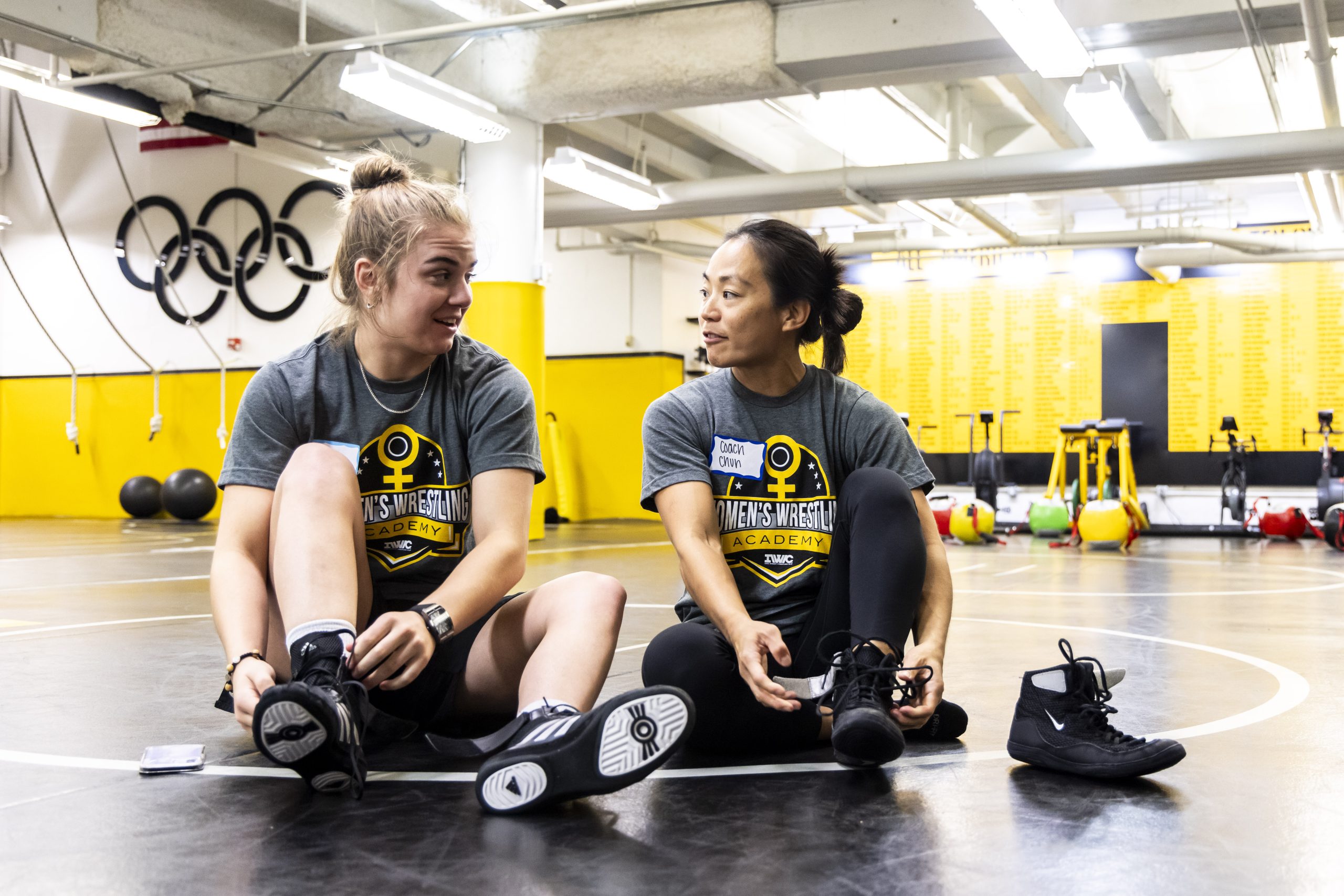 Meet Coach Clarissa Chun
Coach Chun was named the first head coach of the University of Iowa women's wrestling team in November 2021. Coach Chun joined the Iowa women's wrestling program from USA Wrestling, where she coached the women's national team. With Chun being among the most accomplished athletes in international wrestling, her knowledge of the sport of wrestling is unmatched. The two-time Olympian was inducted into the National Wrestling Hall of Fame as a distinguished member in June 2022.