THE OFFICAL IOWA WOMEN'S WRESTLING CLUB EXPERIENCE
FALL 2024 ACADEMY DATE COMING SOON! 
TEAM UP WITH COACH CLARISSA CHUN AND members of the university of iowa Women's Wrestling team AS THEY CONTINUE TO INSPIRE AND EMPOWER women and girls THROUGH THE SPORT OF WRESTLING.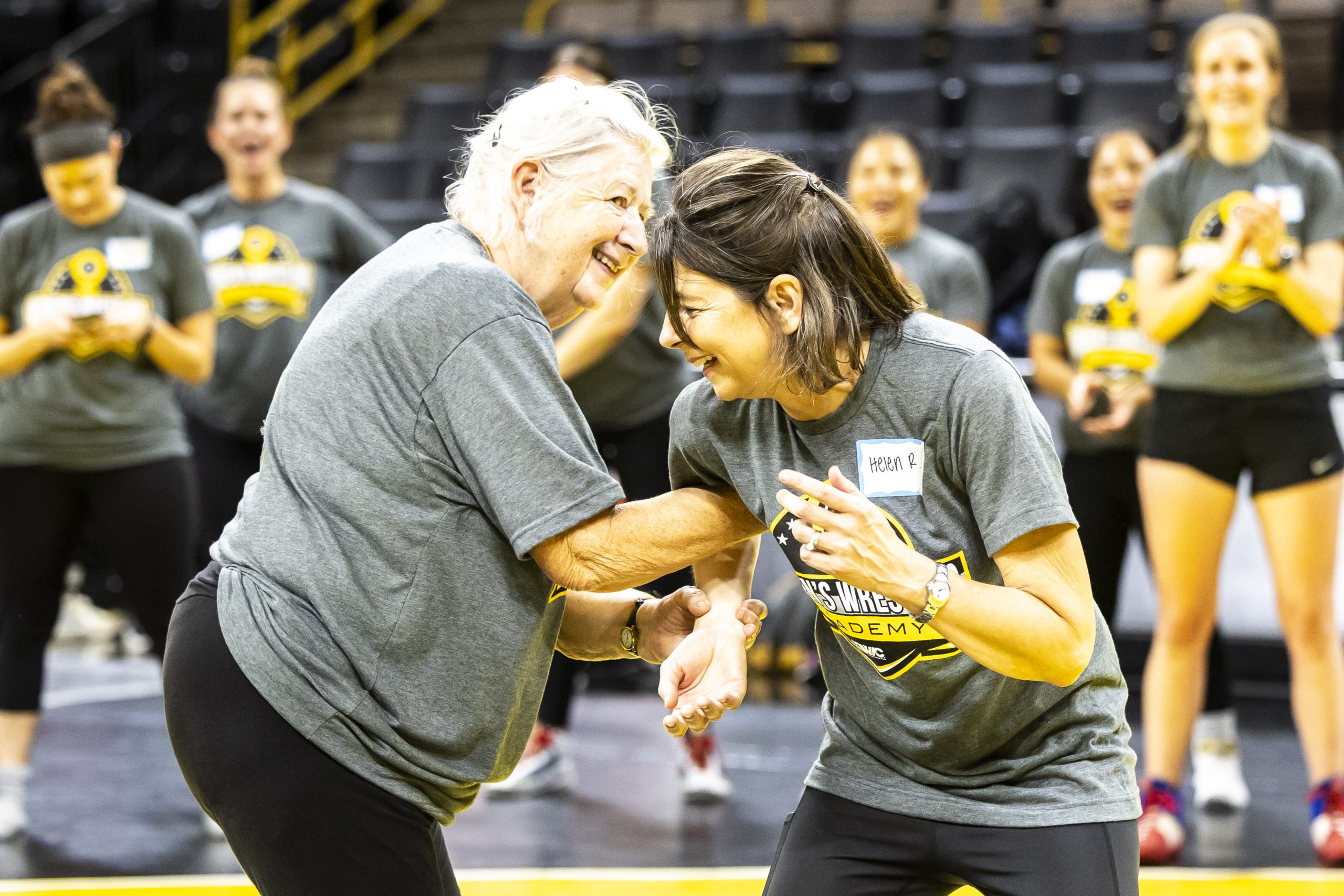 The Iowa Women's Wrestling Academy will provide an incredible opportunity for you to spend a day immersed in the world of women's wrestling. The academy will be a unique educational and fun experience designed for wrestling moms, grandparents, aunts, sisters and fans of the sport. Participants will enjoy exclusive insider-access to athletes and coaches, and receive a behind-the-scenes tour of where the Hawkeye women prepare to be the best. From scoring and strategy to nutrition and video review…to participating in the same daily drills as the athletes, you will learn everything it takes to be a women's wrestler at Iowa. Your participation in the academy also will lay the foundation to support future athletes of the Iowa Women's Wrestling Club.